Damn Right Everything Anime & Manga Podcast (DREAMcast)
The focus of the podcast is practically anything revolving the Anime and Manga universe but we in no way limit ourselves to only these tings. Movies, Video Games, traditional Cartoons & Comics, technology…if its cool and we like it, we'll talk about it.
We often review anime and manga of all genres old and new because we love em all. Although we don't necessarily keep up with the latest headline news as it comes we do bring up the interesting and relevant stuff.

I'd like to think the theme for the podcast is like a radio-talk show because it's quite laid back and conversational, kinda like the way you would talk about these things with your friends & family. Constructive feedback is welcomed from our listeners and I'm open to working with people who have common sense and want to contribute to the cause.

Thanks for listening and enjoy the show!
Home

Home This is where you can find all the blog posts throughout the site.

Categories

Categories Displays a list of categories from this blog.

Tags

Tags Displays a list of tags that has been used in the blog.

Bloggers

Bloggers Search for your favorite blogger from this site.

Archives

Archives Contains a list of blog posts that were created previously.
DREAMcast Ep 01 - Battle Angel IRIA

Welcome to the beginning of something nobody really asked for...mwha ha ha
Myself (Donwun) & The Old Boy First Discuss the confusing world of anime & Manga demographics' (which we will readdress at some point), We then review the Anime/Manga sleeper hit Battle Angel Alita aka Gunnm or Gundream then we BS about some meh anime news including the bleeding live action akira Movie….and then finish off with an Anime review of a title close to our hearts IRIA: Zeiram The Animation!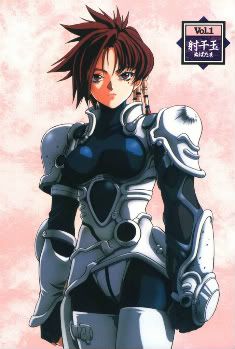 PLUS The Old Boy adds a more in depth written review for Alita / Gunnm HERE

Goddamn all this on our opening act….we are just too good to you suckers..err I mean gracious listeners…
Trackback URL for this blog entry.
Just another average joe who started a podcast featuring a variety of interesting charcters.....we love all animation in general but we have a particular interest for Japanese animation because it's so varied.



We certainly are not the know-it-all otaku bunch many others appear to be but hey we are honest and aren't really trying to impress anybody....just callin it how we see it.



Anyhow, we'd like for anyone interested in our cause to join our group...which will help bring newcomers into anime and help the industry...that's why we are based on a movie review website and not a dedicated anime or manga one....we are tryin to get new blood!.....check us out people..we have crac...err i mean cake