Community Reviews
Home

Home This is where you can find all the blog posts throughout the site.

Categories

Categories Displays a list of categories from this blog.

Tags

Tags Displays a list of tags that has been used in the blog.

Bloggers

Bloggers Search for your favorite blogger from this site.

Archives

Archives Contains a list of blog posts that were created previously.
New Godzilla Movie Slated For 2014!
Godzilla. Do I need to say anything else? He's the father of tokusatsu, one of the greatest movie monsters of all time, and one of the most iconic characters in pop culture. He's been everywhere, done everything and had his likeness on all you can imagine. He is, to put it simply, the best.
King of the Monsters Since 1954
And guess what? He's getting another movie!

Slated for May 16, 2014, the new film is to be directed by Gareth Edwards who came to fame with the movie Monsters, which has received both praise a derision for from critic and layman alike. Screenwriter David Goyer will be providing the script, so let's hope he's in more of Dark Knight Trilogy/Blade I and II mode instead of Blade III/Jumper/The Unborn/Ghost Rider mode.

The movie is said to be a back to the roots deal instead of the re imagining Roland Emmerich gave us in 1998. It's also said to be a "gritty, realistic actioner", whatever the hell that means when dealing with a giant nuclear dinosaur. Thomas Tull of Legendary Pictures said this about the project:

"Our plans are to produce the Godzilla that we, as fans, would want to see,....We intend to do justice to those essential elements that have allowed the character to remain as pop-culturally relevant for as long as it has."


So, let's all cross our fingers and, to borrow a phrase from David DeMoss, say the traditional fanboy prayer of "Plead God, don't let it suck"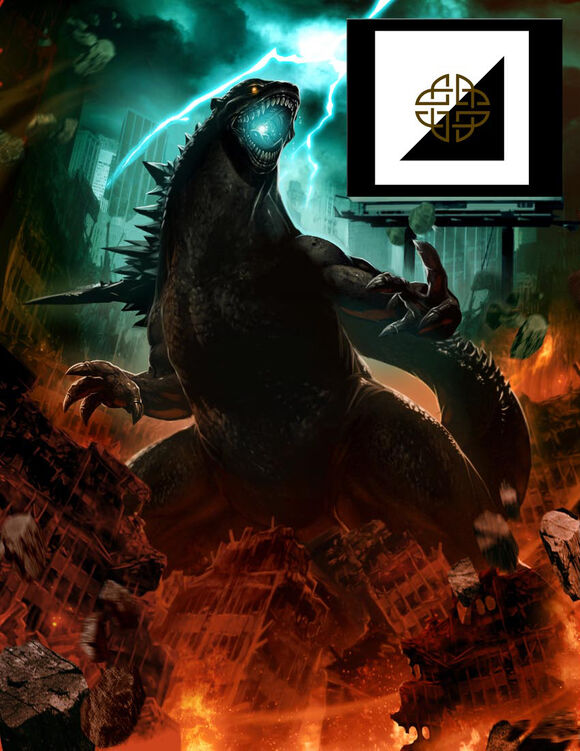 (insert traditional Godzilla roar here)
Originally posted on One Man's Obsession(s)
Trackback URL for this blog entry.
Jordan The Childish has not set their biography yet